Follow my blog with Bloglovin
My 300 Follower Giveaway is here!! I am so excited to team up with 10 generous bloggers to host a giveaway of educational resources! Thank you to all my followers for continuing to read this little blog. I am so inspired by all of the wonderful blogs I follow as well. I truly appreciate you all!!
The winner will get any three items of their choice from my TPT store. In addition, check out the fabulous prizes being offered by the following bloggers!
Winner's Choice in TPT store
Winner's Choice at TPT store
Winner's Choice from TPT store
Winner's Choice at TPT store
Winners Choice at TPT store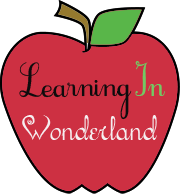 Winner's Choice at TPT store
Math Work Stations - adding 3 numbers yearly themes
$5 to spend in TPT Store
a Rafflecopter giveaway