It's May (already????), so I'm linking up for Farley's very fun Currently. I'm not sure life can get any busier than it already is, so I'm reminding myself to stop and enjoy the signs of spring and this warm weather we are having (finally).
Want to link up and do a Currently? There were already 258 people linked up this morning....Wow! Check out Farley's blog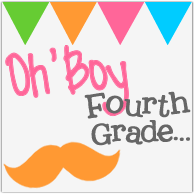 I won an amazing resource from Christina Bainbridge this week. It's her 100 Days to CCSS Success for 3rd Grade. I love the fact that it covers the ELA standards and can be used daily as a review. Since it's the end of the year, I pulled a few cards to review Main Idea/Details. I like the fact that the cards list the standard and include questions for discussion. She's working on creating these for other grade levels as well. Thanks, Christina, for making such a useful resource.

You can click on the picture below to head to her blog and read more about this wonderful resource.